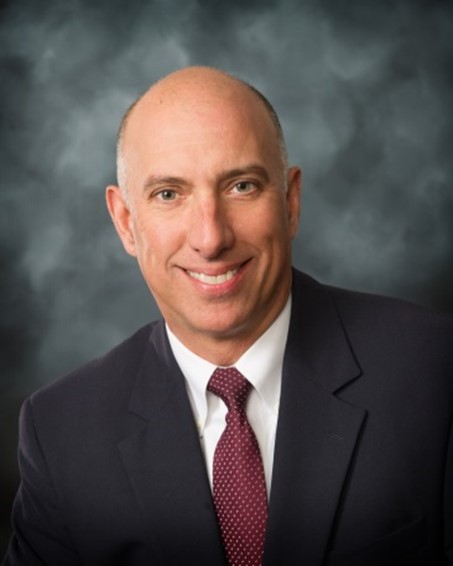 Mr. Walsh is a retired Engineering Director from General Dynamics Electric Boat. Glenn has over 36 years of leadership and technical experience in naval shipbuilding, spanning nuclear propulsion plant design and engineering, engineered component development and procurement, and program management.
Prior to his retirement from Electric Boat in 2020, Glenn was Director of Propulsion Plant and Ship Systems Design and Engineering, leading an over 1000-person organization responsible for submarine propulsion plant and ship systems design, engineering, and construction support. Before that role, Glenn was Director of Integrated Power Systems, responsible for creating and leading the engineering organization developing the electric drive propulsion system for the Columbia Class submarine. Prior to that, Glenn served as Director of Mechanical Engineering, responsible for submarine mechanical systems and major components.
Glenn's Program Management experience includes Program Director of CNV21, responsible for Electric Boat's detail design and engineering work on the Ford Class aircraft carrier under contract from Newport News Shipbuilding. Glenn also worked as Program Director for Electric Boat's Commercial Nuclear Services in support of design and construction modularization efforts in the commercial nuclear industry.
Glenn joined Electric Boat in 1984 as a propulsion plant fluid systems engineer, with a B.S. in Mechanical Engineering from Manhattan College. Glenn is also a graduate of the Defense Acquisition University Executive Program Manager course.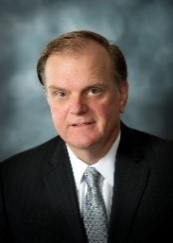 Mr. Holmander is an Industry Advisor for MW JONES & COMPANY bringing over 40 years of experience in ship construction. John was previously Vice President of Operations at Electric Boat responsible for Groton operations, nuclear and sub-base operations, test, ship's management, facilities and Quonset Point.
Prior to Operations, John was the VIRGINIA-class Program Manager from November 2005 – May 2012 during which he led the successful Design-for-Affordability cost reduction program to drive down construction costs of Block III submarines which resulted in increasing the VCS build rate to two boats per year. During his tenure as VIRGINIA-class Program Manager John was responsible for the design and unique construction process involving teamed production between two major shipyards – Huntington Ingalls Industries Newport News Shipbuilding and General Dynamics Electric Boat.
Before Program Manager, John was the Site Manager at Electric Boat's Quonset Point facility where he was responsible for managing all activities for the 2,000-employee site, including steel processing and fabrication, machining, piping, and sheetmetal and electrical component assembly.
John earned his bachelor's and master's degrees in business administration from Bryant College and completed the Advanced Ship Production Course at the Massachusetts Institute of Technology.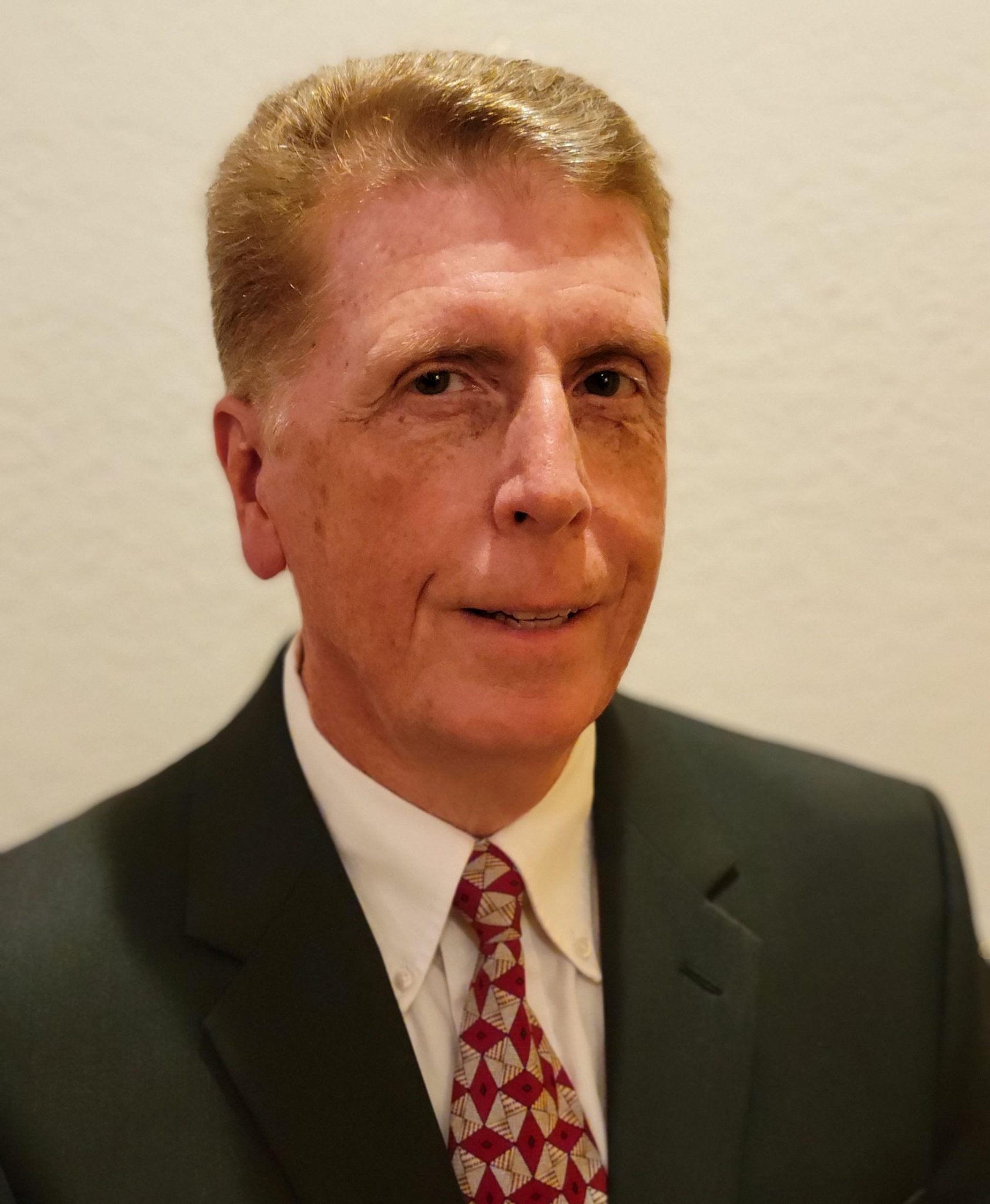 Jim Hughes is the retired vice president of Submarines and Fleet Support at Newport News Shipbuilding, a division of Huntington Ingalls Industries in Newport News, VA. In that position, Hughes was responsible for all aspects of the Virginia-class submarine construction program, Columbia Class support program, as well as submarine and surface ship fleet maintenance in Newport News and world-wide.
Prior to his last position, Hughes served as vice president for In-Service Aircraft Carriers and was responsible for planning and executing aircraft carrier refueling and overhaul programs at Newport News as well as carrier fleet support work around the globe. He began his career at Newport News Shipbuilding as a Combat Systems engineer in Aircraft Carrier and Nuclear Cruiser Engineering. Subsequently, he worked in various positions of increasing responsibility including:
Electrical Engineering supervisor
Electrical Engineering manager
Foreign Frigate Design Manager
Electrical Trades Manager (responsible for Electrical Trades on all programs in the shipyard including Carriers, Submarines, Sealift Conversions, US and Foreign ship overhauls and repairs)
Director of Aircraft Carrier Engineering
Program Director for the USS Carl Vinson refueling and complex overhaul.
Hughes earned a bachelor's degree in electrical engineering from Virginia Tech and a master's degree in business administration from the College of William and Mary. He is a member of, and has held leadership positions in the Society of Naval Architects and Marine Engineers and the Naval Submarine League and was previously a member of the Naval Institute, the American Society of Naval Engineers, the Naval Surface Ship Association, and the Navy League.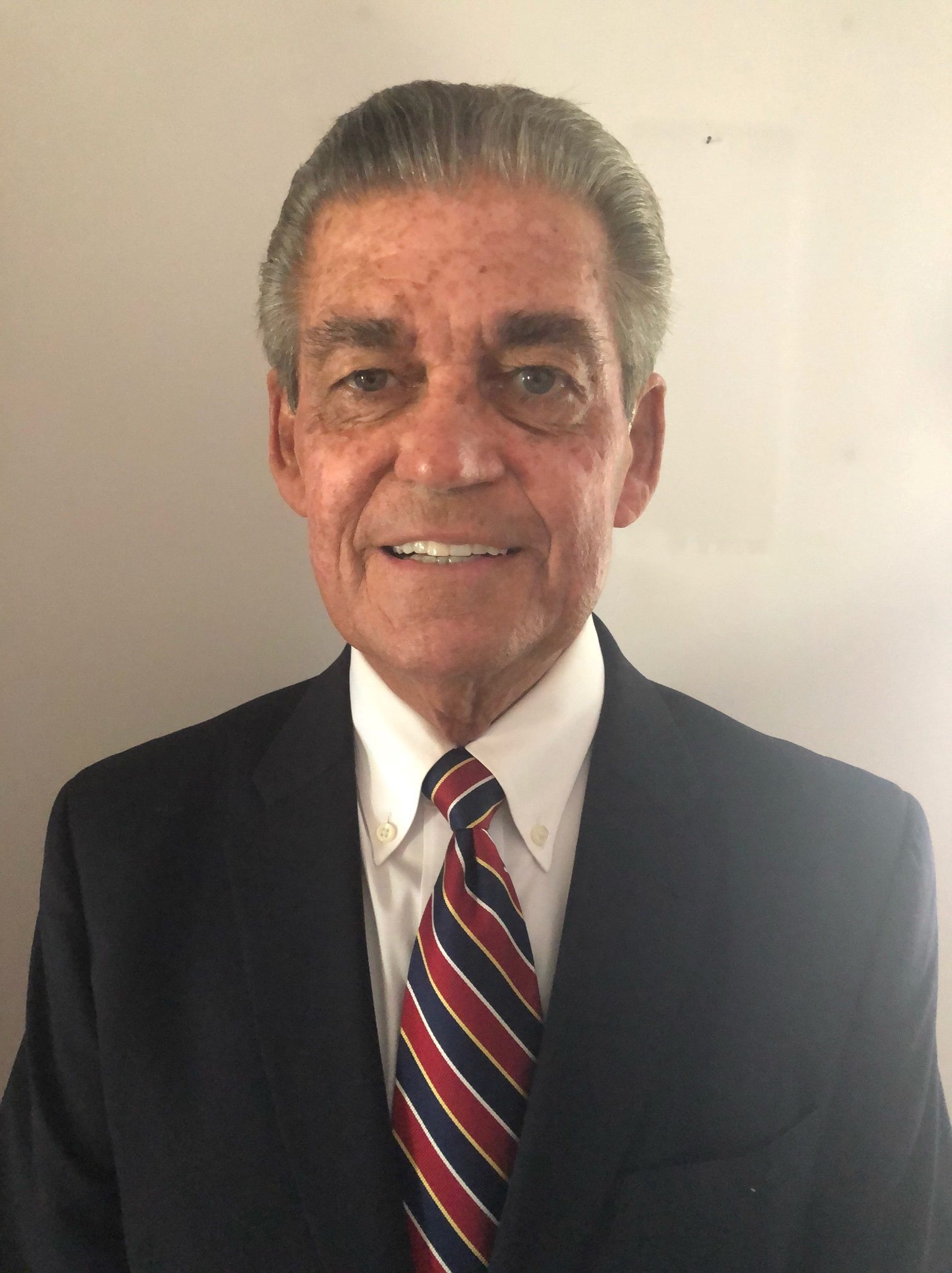 Mr. Baker is an Industry Advisor for MW Jones & Company, bringing over 45 years of experience in ship construction. Ed was most recently the Program Lead for Virginia Class Ship's Certification and Program Coordination at General Dynamics' Electric Boat Corporation. Main responsibilities in this role included coordinating activities of various organizations including Operations, Planning, Engineering, Quality and Test in support of ship certification, and planning for major meetings and events such as Commissioning and Christenings while coordinating with numerous organizations at the highest levels of management.
Prior to Ship's Certification and Program Coordination, Ed was an acting execution program manager in the Virginia Construction Program Office from November 2004 – June 2007, where he provided oversight and direction to Construction Program Chiefs for all Virginia Class Submarines. Ed also led the management team from Electric Boat stationed at Newport News Shipyard in 2006 to assist in the delivery of the SSN775 (TEXAS), traveled to NNS to assist in ship certifications, assisted in SUBSAFE module audit plans, and led the Program Management Team to assist in the certification of the SSN776 (HAWAII).
Before his work in the Program Office, Ed was Manager of Planning at Electric Boat's site in Windsor, CT where he was responsible for managing all aspects of Program, Trade and Material planning, schedule development, performance control, material procurement, supervising hazardous and radioactive waste shipments, and interfacing with various internal organizations and the Government.
Ed also has additional prior experience as a supervisor and trade planner in various planning departments.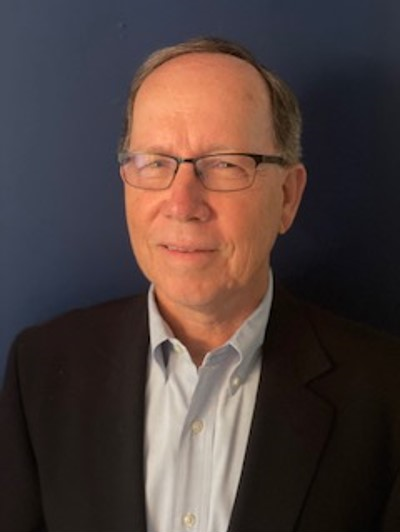 Craig Byrum is an Industry Advisor for MW Jones and Company bringing over 40 years of experience in First of Class Design/Build experience across Aircraft Carriers and multiple Classes of Submarines and Commercial Ships.
Prior to retirement from Newport New Shipbuilding, Craig was the Ford Class Aircraft Carrier Engineering Director responsible for management of the development of the First of Class Ship Design using a Design/Build process in a digital environment. This responsibility included development of the ship design, material procurement requirements, working with the Vendor Suppliers to develop, test, and qualify ship components, providing Engineering support for ship construction and testing; and providing day to day Leadership and Management of about 1800 Engineering/Design personnel during peak production years.
Before Ford Class, Craig was Engineering Design Manager responsible for the management of the development of the Product Model Design of two new Classes of Product Tankers and design deliverables supporting ship construction using a Design/Build process in a digital environment.
Before Product Tankers, Craig was the Engineering Design Manager responsible for Product Model Design development of the First of Class SEAWOLF Submarine and the supporting design deliverables for ship construction using a Design/Build Process in a digital environment.
Craig is a graduate of the Newport News Shipbuilding Apprentice School (Piping Design).

Graham has recently retired after 46 years in the shipbuilding industry in both the US and UK. He has instituted major process and facility improvements to support a balanced shipyard. He has expertise working on a variety of vessels. Tankers, Containerships, Naval supply vessels, Ro-Ro's, Trailer ships, Oil rigs, SSBN, SSN and SSK Subs.
The last 26 years at General Dynamics NASSCO, Director of Steel Operations, Graham was responsible for all aspects of the Steel Department, beginning with the initial steel construction and planning strategies, weld engineering, accuracy control initiatives and continuing through Steel Fabrication, Sub-Assembly, Assembly, Grand Assembly, Erection and Launch.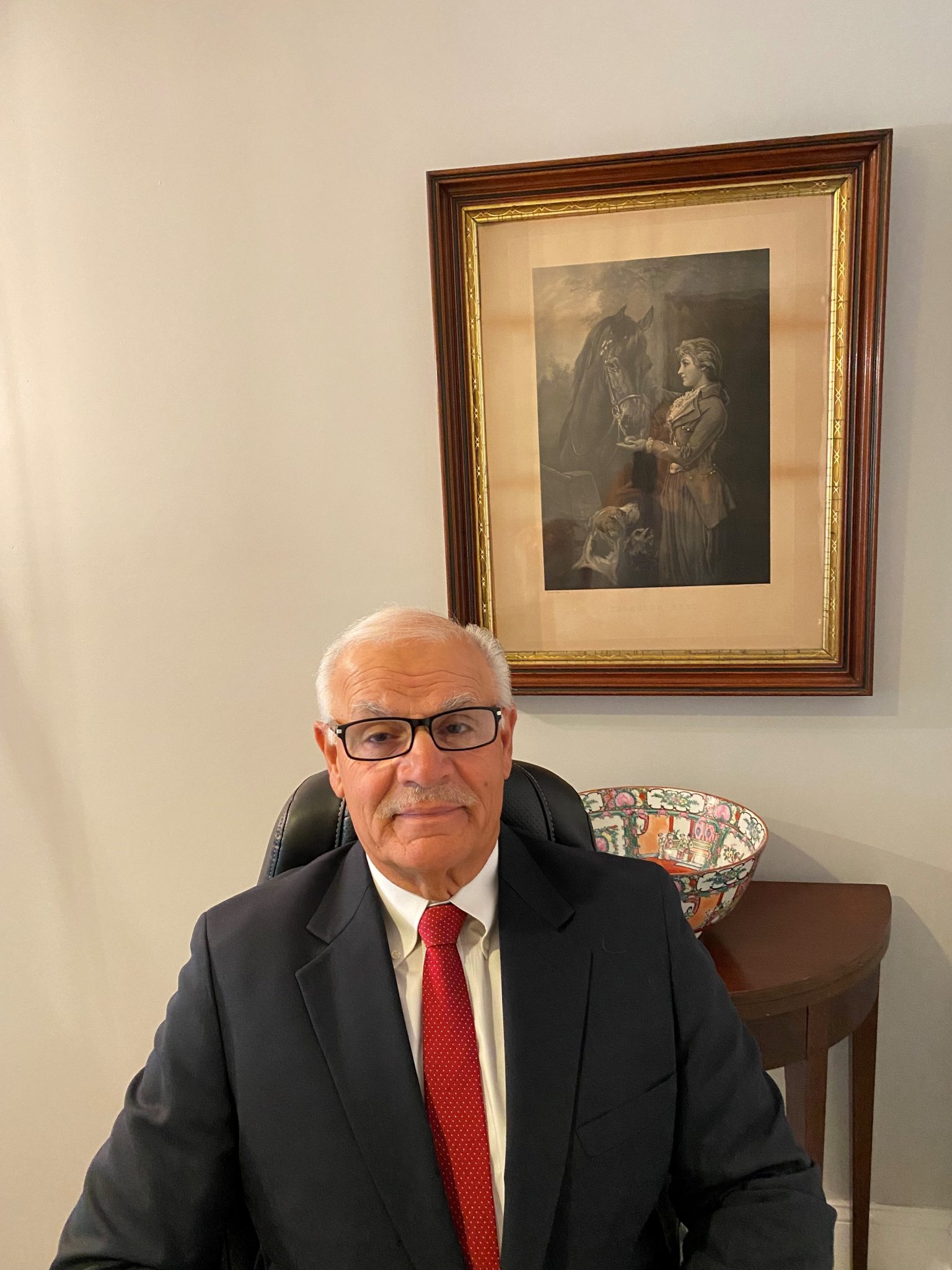 Mr. Ibrahim is an advisor for MW JONES & COMPANY bringing over 49 years of experience in ship construction and Planning. Ed was previously Manager of Planning for Production Control responsible to provide design, work paper, problem resolution and metrics on all ships for all programs at Final Assembly and Test in the build process. In addition, Ed was responsible for Machine Shop Methods development and the Shipyard Work Control Center which is the repository for certification documents. Other areas of Planning where Ed has extensive experience are Design Then Build and Detail Planning. Ed was also a key contributor to the Planning Teaming Team in developing the Electric Boat/ Newport News Shipbuilding teaming process, tools, and business rules.
Prior to Planning, Ed spent 21 years in Operations finishing that assignment as a Steel Trades General Foreman responsible for 120 steel trade personnel in the installation and certification activities from module receipt to Delivery and certification.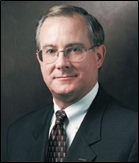 Tom Johnston has over 35 years of experience in commercial and defense contracts. He was Sector Vice President of Contracts and Pricing at Northrop Grumman's Shipbuilding Sector, and, following its spin-off from Northrop Grumman, at HII's Newport News Shipbuilding, where he oversaw contracts, pricing, export/import licensing, and compliance.
Tom earned a bachelor's in business administration from Towson University and previously held a number of increasingly senior positions in contracts, finance, and business management at Lockheed Martin before joining Northrop Grumman in 2003.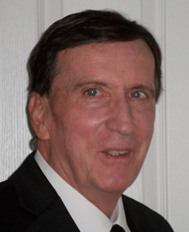 Mr. Krauss is an industry advisor for MW Jones & Company brining over 40 years of experience in ship construction and aerospace inspection.
Mr. Krauss began his career at Electric Boat Quonset Point as a NDT Inspector and radiographer. He later became Supervisor of Nuclear Quality Control Engineering at EB Groton working on the 688, Trident and Seawolf class submarines.
Mr. Krauss was a Nondestructive Test Engineer reporting to the US Army in Huntsville AL from 2008-2017 and also Kennedy Space Center from 1991-2008 working on the Space Shuttle Program. Doug was previously Supervisor of Nuclear Quality Control at Electric Boat Groton, CT from 1976-1991.
Doug earned a Bachelor of Science Degree from the University of New Haven graduating Summa Cum Laude and a Master's degree in Business Management from Bryant University.
Mr. Krauss is certified American Society for Nondestructive Testing (ASNT)
Level III in the following NDT methods, MT, PT, RT, ET, VT and LT and certified to the National Aerospace Standard-410 in MT, PT, RT, and ET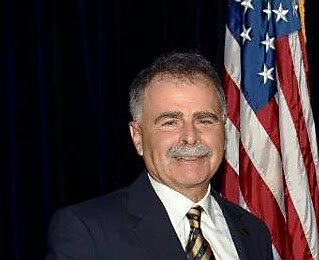 Mr. Moniz is a Subject Matter Expert for MW JONES & COMPANY bringing over 40 years of experience in ship construction. Tony was previously Director of Operations for Modular Construction at Electric Boat, Quonset Point Facility responsible for overall trade performance for Safety, Quality Cost, Schedule, and Improvements Initiatives of 1700 tradespersons.
Prior to Director of Operations for Modular Construction, Tony was the Director of Manufacturing and Planning at the Electric Boat, Quonset Point Facility from March 2008 to September 2012. During this time he led various Capital Improvement Initiatives in Manufacturing which resulted in cost improvements savings in support of the VCS build rate of two boats per year.
Before Director of Manufacturing and Planning, Tony held increased levels of responsibilities in both Operations and Planning at the Quonset Point Facility.
Tony was part of the first Business Leader Group at Electric Boat and completed the Modern Ship Production and Ship Repair at Massachusetts Institute of Technology. Tony has been active in his community serving on various Boards.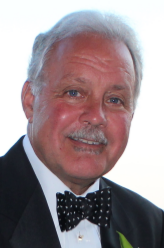 Mr. Poitras is an Industry Advisor for MW JONES & COMPANY bringing more than 40 years of experience in ship construction, nuclear engineering and design, and project and program management. Kevin became President of General Dynamics Electric Boat in May 2012 and retired from that position in December 2013. Previously, he was the Senior Vice President for Engineering, Design and Business Development at Electric Boat.
Kevin began his career at Electric Boat in 1973 as an Engineer in shipyard construction support and progressed to the position of General Foreman Steel Trades within four years. He then trained and completed reactor plant Shift Test Engineer qualification programs on both Los Angeles and Ohio Class Submarines and rose to the position of Chief Nuclear Test Engineer.
This construction program experience proved valuable for his subsequent assignments in the SEAWOLF Engineering and Design Programs, followed by the VIRGINIA Class Program where he became the Project Manager for the Reactor and Steam Plant Fluid Systems which involved the planning and development of the VIRGINIA Class Submarine propulsion plant.
Kevin was Electric's Boat Program Manager for the CVN21 Design Program under subcontract to Northrop Grumman Ship Programs / Newport News. In this position, which began in August 1996, Poitras led over 500 Engineering and Design personnel in the development of CVN21 aircraft carrier propulsion plant and ship systems.
Kevin also served as Vice President of Engineering and Design Programs overseeing all engineering programs most notably the establishment of the US Navy's Ohio Replacement Program and collaborative support to the UK's Successor Program.
Kevin earned a Bachelor of Science degree with honors in Marine Engineering from the Maine Maritime Academy. He holds a Coast Guard 3rd Assistant Engineer's license of Unlimited Horsepower.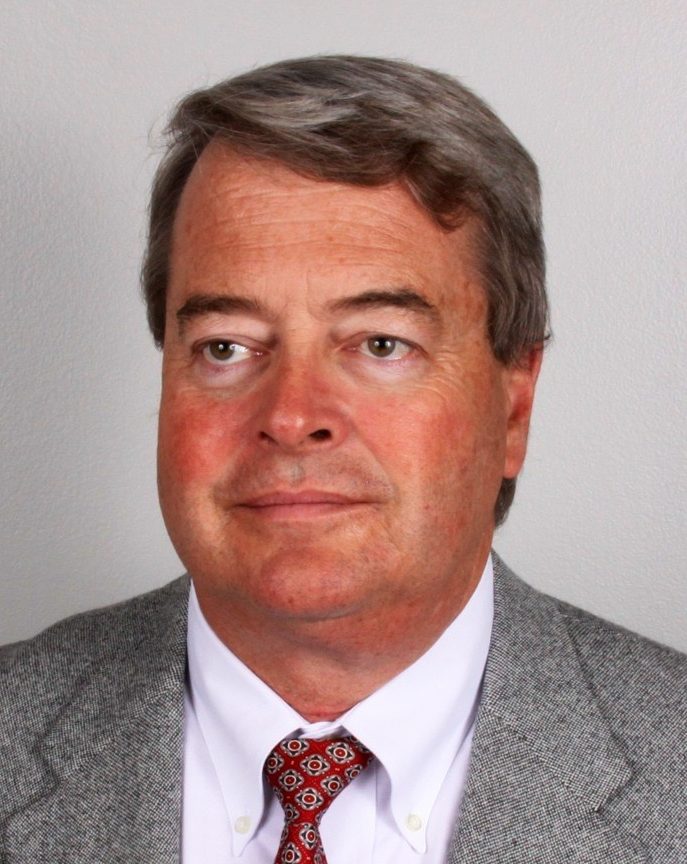 Mr. Stringer is an Industry Advisor for MW JONES & COMPANY with over 40 years of experience in ship construction and nuclear power plant design,engineering, overhaul, and testing. Mr. Stringer is the former President of Rolls-Royce Nuclear Services where he oversaw worldwide civil nuclear operations and services to include plant modification engineering, non-destructive testing, welding support, specialized robotic tooling design, and manufacture and implementation.
Previously Mr. Stringer was Vice President of Marketing and Sales at PCI Welding and Machining, a wholly owned subsidiary of Westinghouse engaged in hi-tech welding and machining. He also served as Vice President at WesDyne International, another wholly owned subsidiary of Westinghouse which performs high-end non destructive testing worldwide. In this role he served as the Executive Sponsor with oversight of several high visibility, high value projects at overseas nuclear plants.
John also spent 13 years at Electric Boat in various management positions overseeing Seawolf Operations, Major Unit Assembly, and Welding and NDT Engineering.
John earned his bachelor's degree in Nuclear Science from the State University of New York Maritime College at Fort Schuyler and his MBA from Barrington College. Additionally, John was the past President and Chairman of the Board for The American Society for Nondestructive Testing.

Mike has over 41 years of shipbuilding experience in Welding/Metallurgy, Accuracy Control, Production, Engineering and Management, and Customer/Regulatory Agency Relations. He engaged in numerous "Design for Producibility" projects to achieve reliable, repeatable, and quality production results. Additional responsibilities included all new profile/panel line investments, ensuring robust equipment selection and production-ready performance.
Experience covers both commercial and military shipbuilding, including LNG/crude/chemical tankers, RO/RO and container ships, Coal Colliers, Jack-up drill rigs, US Military supply/combatant ships, and various submarine classes.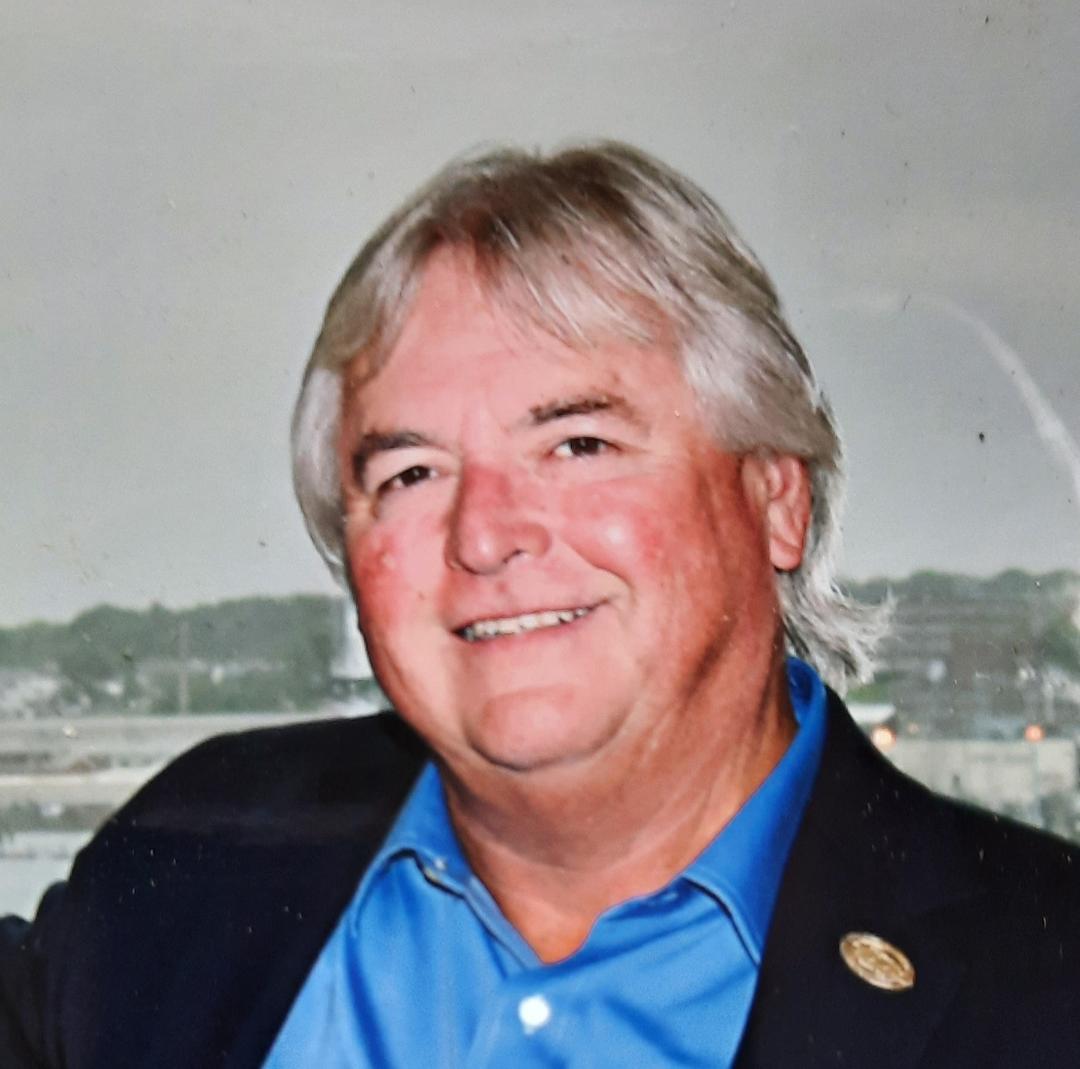 Roger Ball is an Industry Advisor for MW Jones Company, he brings 43 years of Steel Processing and Design Build experience. Roger was most recently a Design Build Principle for the Columbia Class design at Electric Boat. Primarily responsible to support the ability to cut and form Hull Structures within process capabilities and limitations. Coordinating activities with multiple organizations interacting with Engineering, Material Sourcing, Planning and Operations. As a Design Representative support occurred throughout the Ship to resolve construction complications and recommend alternatives to current designs.
Prior to Design Build Roger was assigned to Steel Processing where he was involved in the day-to-day operations and progressed through various levels of responsibility. In addition, he was supporting special projects and future development of work scope. Working with Nuclear Engineering on a new VCS reactor they were tasked to eliminate the traditional casting used for shielding and utilize plate as a cost savings initiative. Working with Bow and Sail engineering to evaluate a new Sonar concept for VCS requiring spherical plating. Steel Processing was then tasked to develop a Spherical Forming Process. Seawolf MMP added two additional Toroid's, although we had developed a spherical forming process the magnitude of this was challenging to our abilities. Supported the DDG Bow, the material type could not be hot formed as other bows. The complexity of the bends made it impossible to cold form. Recommendations were made to use an alternate form sequence and task was accomplished at BIW.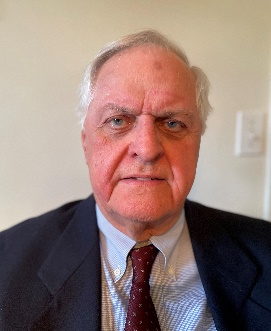 Mr. Ure is an advisor for MW Jones
& Company with over 45 years of experience in ship
construction and facilities management.
Wayne was previously a Principal Manufacturing Rep.
reviewing new processes, equipment and cost
justifications for purchase. Large powder paint facility, sheet
metal automation equipment machine shop machines. Instrumental
in negotiating two Quonset Point leases.
Prior to this he was the Environmental Manager for the Quonset
Point Facility In charge of hazardous waste materials, Air permits,
and site remediation Issues left by the Navy. Received Governor's
award for outstanding achievement in Pollution Prevention Best
Practices.
Wayne was the Superintendent of Facilities in charge
of all machine and building repairs for over 2 million square feet
of manufacturing and warehouse space at the Quonset Point Facility.
Previously in charge of Trident engine room construction and
all outside machinist work at the Facility. Prior to operations Wayne
was in Design, Engineering and Construction Support.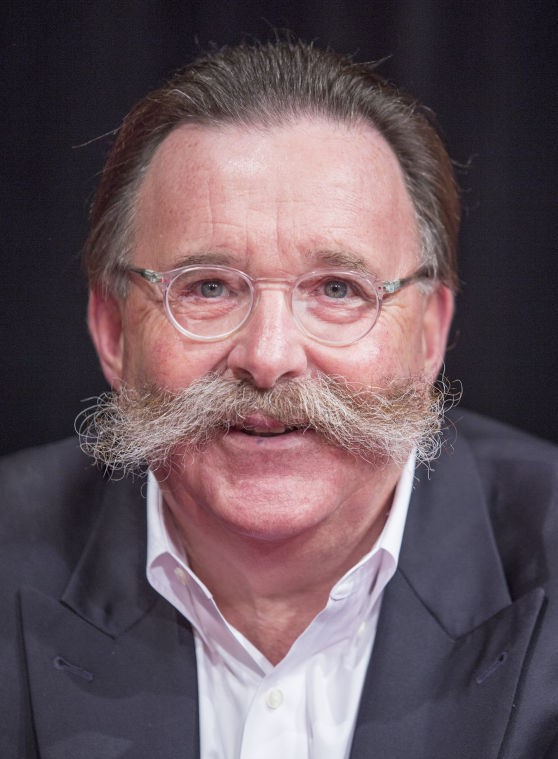 Mr. Winthrop is an Industry Advisor for MW JONES & COMPANY bringing over 40 years of experience in ship construction and over 30 years at Electric Boat. Harry previously served as Director of Planning at Electric Boat, responsible for over 400 planners, schedulers, and production controllers. As such, he developed the manufacturing and assembly plan for the Seawolf and Virginia Class submarines, established the work breakdown structure for ship's construction, developed their design and construction schedules. He additional had responsibility for developing division resource plans and managed work execution and performance measurement of the organization.
In Mr. Winthrop's career he developed a 20 years facilities master plan for the Electric Boat Manufacturing Facility at Quonset Point, RI and manufacturing and production control strategies. He additionally provided senior management training and mentoring for Electric Boat staff members.
Harry has degrees from Rhode Island College and Community College of Rhode Island. Harry is actively engaged in the Rhode Island civic community and has previously served as Mayor on Newport, RI.