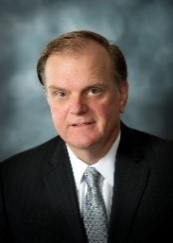 Mr. Holmander is an Industry Advisor for MW JONES & COMPANY bringing over 40 years of experience in ship construction.  John was previously Vice President of Operations at Electric Boat responsible for Groton operations, nuclear and sub-base operations, test, ship's management, facilities and Quonset Point.
Prior to Operations, John was the VIRGINIA-class Program Manager from November 2005 – May 2012 during which he led the successful Design-for-Affordability cost reduction program to drive down construction costs of Block III submarines which resulted in increasing the VCS build rate to two boats per year.  During his tenure as VIRGINIA-class Program Manager John was responsible for the design and unique construction process involving teamed production between two major shipyards – Huntington Ingalls Industries Newport News Shipbuilding and General Dynamics Electric Boat.
Before Program Manager, John was the Site Manager at Electric Boat's Quonset Point facility where he was responsible for managing all activities for the 2,000-employee site, including steel processing and fabrication, machining, piping, and sheetmetal and electrical component assembly.
John earned his bachelor's and master's degrees in business administration from Bryant College and completed the Advanced Ship Production Course at the Massachusetts Institute of Technology.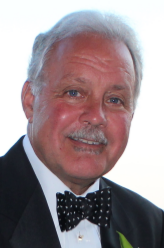 Mr. Poitras is an Industry Advisor for MW JONES & COMPANY bringing more than 40 years of experience in ship construction, nuclear engineering and design, and project and program management. Kevin became President of General Dynamics Electric Boat in May 2012 and retired from that position in December 2013. Previously, he was the Senior Vice President for Engineering, Design and Business Development at Electric Boat.
Kevin began his career at Electric Boat in 1973 as an Engineer in shipyard construction support and progressed to the position of General Foreman Steel Trades within four years. He then trained and completed reactor plant Shift Test Engineer qualification programs on both Los Angeles and Ohio Class Submarines and rose to the position of Chief Nuclear Test Engineer.
This construction program experience proved valuable for his subsequent assignments in the SEAWOLF Engineering and Design Programs, followed by the VIRGINIA Class Program where he became the Project Manager for the Reactor and Steam Plant Fluid Systems which involved the planning and development of the VIRGINIA Class Submarine propulsion plant.
Kevin was Electric's Boat Program Manager for the CVN21 Design Program under subcontract to Northrop Grumman Ship Programs / Newport News. In this position, which began in August 1996, Poitras led over 500 Engineering and Design personnel in the development of CVN21 aircraft carrier propulsion plant and ship systems.
Kevin also served as Vice President of Engineering and Design Programs overseeing all engineering programs most notably the establishment of the US Navy's Ohio Replacement Program and collaborative support to the UK's Successor Program.
Kevin earned a Bachelor of Science degree with honors in Marine Engineering from the Maine Maritime Academy. He holds a Coast Guard 3rd Assistant Engineer's license of Unlimited Horsepower.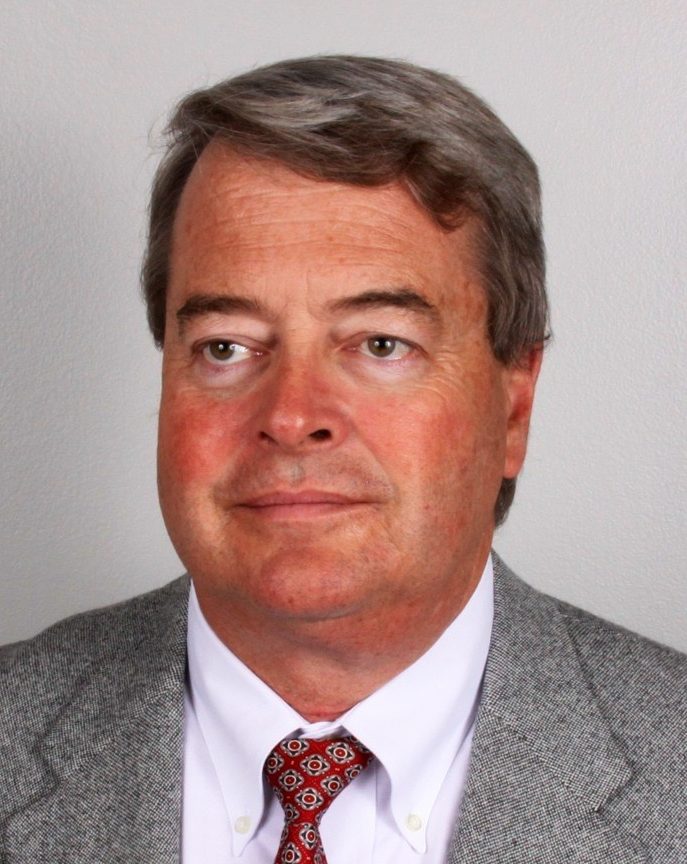 Mr. Stringer is an Industry Advisor for MW JONES & COMPANY with over 40
years of experience in ship construction and nuclear power plant design,
engineering, overhaul, and testing. Mr. Stringer is the former President of
Rolls-Royce Nuclear Services where he oversaw worldwide civil nuclear
operations and services to include plant modification engineering,
non-destructive testing, welding support, specialized robotic tooling
design, and manufacture and implementation.
Previously Mr. Stringer was Vice President of Marketing and Sales at PCI
Welding and Machining, a wholly owned subsidiary of Westinghouse engaged in
hi-tech welding and machining. He also served as Vice President at WesDyne
International, another wholly owned subsidiary of Westinghouse which
performs high-end non-destructive testing worldwide. In this role he served
as the Executive Sponsor with oversight of several high visibility, high
value projects at overseas nuclear plants.
John also spent 13 years at Electric Boat in various management positions
overseeing Seawolf Operations, Major Unit Assembly, and Welding and NDT
Engineering.
John earned his bachelor's degree in Nuclear Science from the State
University of New York Maritime College at Fort Schuyler and his MBA from
Barrington College. Additionally, John was the past President and Chairman
of the Board for The American Society for Nondestructive Testing.